Hi friends! How is your summer going? If it's been anything like mine it's been crazy busy and crazy fun too!
The weather here has been just perfect as far as I'm concerned. Not too hot and just enough rain between warm days to keep everything green and less dusty. Which is perfect for camping, atv riding, and even just playing in the backyard, and dinner on the patio.
I have found a new kitchen gadget that has become my most used appliance in my kitchen and I wanted to share it with you!
I had heard of sous vide cooking before but hadn't given it a lot of thought until I watched a show on America's Test Kitchen about it. I was enthralled and needed to own one!!
One day my husband came and home and surprised me with one! I was so excited! I immediately used it to make chicken breast and I was hooked!
I have made leg of lamb, pork tenderloin, steaks, pork chops, beef roast, chicken hindquarters and of course chicken breasts. Nothing has been less than amazing. Everything has been perfectly cooked, not the least bit dry (notice I didn't use that word no one likes! ) tender and super flavorful. The thing I like the most about it, well……besides that everything turns out perfectly every time, is that I can put whatever I am making in the sous vide several hours before it needs to be done and it will be done and perfect when all the rest of dinner is ready. I don't have to try to worry about the chicken being done when the broccoli is done! It IS done and it's not getting over done! I can spend my time making creative side dishes or just save myself some time and hassle at dinner time. Plus, it doesn't heat up your kitchen at all! You can briefly finish on the BBQ and feel like you have done something super "summery'!
This is a busy person's kitchen miracle!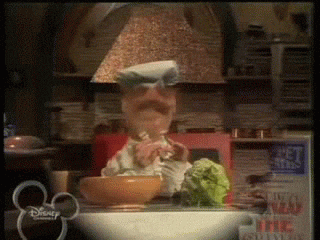 I have the Anova Nano. It connects to an app. The app shows current temperature, target temperature and time remaining. The same info is visible on the Sous Vide itself as well. The app includes thousands of recipes and cooking guides.
We purchased ours at Target for $79. I believe it was on sale. You can spend a lot of money on them but I don't think it is necessary.
If you would like to learn more about Sous Vide Cooking I will link this article, "Sous vide basics with America's Test Kitchen" It has some really good basic info.
If you are really into the science and all the techy stuff about Sous Vide, here is something you will enjoy! "Testing Sous Vide Machines"
Finally, here is the America's Test Kitchen episode I watched that got me hooked on Sous Vide Cooking! Enjoy!
Have fun looking into Sous Vide cooking so you can take it easy and spend more time with family and friends this summer!
Cheers! From my Family to Yours!